Daily life in Down Under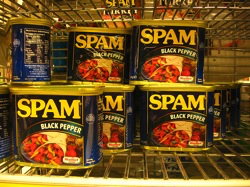 As I may have mentioned from time to time, everything goes backwards when you are in down under. Not only is the clock time-shifted (because when you go to bed in Germany, it's really good to get up here), but also the sun is turning north, the moon is upside down and loses its sickle and......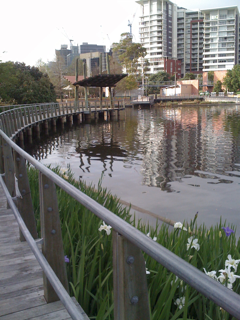 ...the Toyotas and Holdens drive laterally down under. Right before left traffic here, the beer o'clock is swallowed (no wonder with its light alcohol content) instead of enjoyed and the Cheerios cereal packs contain game CDs like from a hundred years ago. Don't be surprised if you see pasta dishes with strange names and the buses never run on time.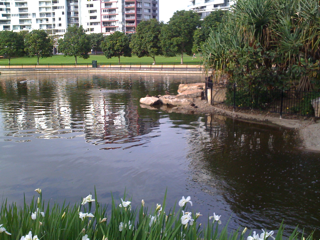 So life here turns a little the other way around: first you live and then you work. On the daily commute through the Roma Parklands you pass beautiful rivers, recently I even encountered a meter long iguana on the way, fabulous wildlife, just there my camera gave up, because it didn't survive the wild river trips on the Noosa - good that at least I survived it.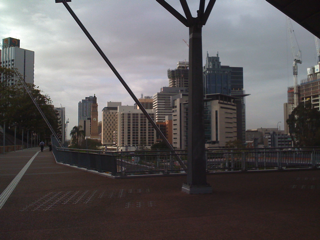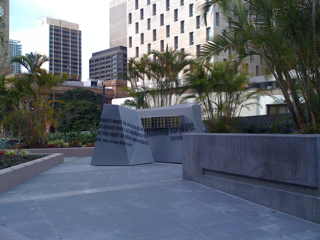 So now I'm actually quite happy to have moved, as it allows me the daily 15 minute short walk through the Roma Parklands. This gives you a boost in the morning and at the same time is an improvement on the 30-minute ascent and descent through Kelvin Grove, on whose ascents I have climbed an estimated 100 meters a day. Close to the city center I pass the boulevard every morning and on the way back I buy the absolutely necessary things for the meal in the evening, where I sometimes have a warm meal due to the lack of German wholemeal bread (one of Australia's unclear failings - survival training - how do you get along without mixed bread). change noodles.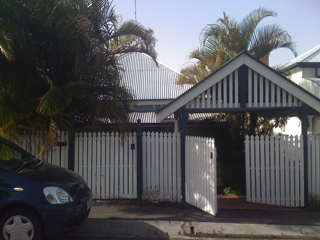 About postcards - one of them finally came to me via many detours from Germany via several former roommates and an unmotivated postman - I am of course always very happy, thank you! I'm excited to see you all again, if you recognize yourself then?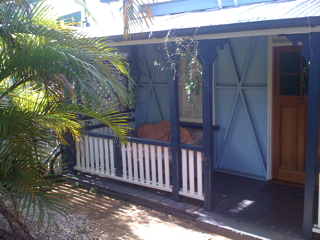 It is now necessary for me to announce my change of address. I've moved - with sack and bags - and was finally able to fully unpack. A wide double bed with an English slip-on cover and an extra-wide, warm package floor, as well as a double sliding wardrobe let into the room - like in Bonanza or any other film with a large country house - made unpacking particularly easy for me. My landlady, Cally, a quirky old lady with some interesting anecdotes (who would have thought you could monopolize good service - business tactics of a retiree), she helped me move and assured me on the drive home that she would have bought the house if the rental agent hadn't intervened.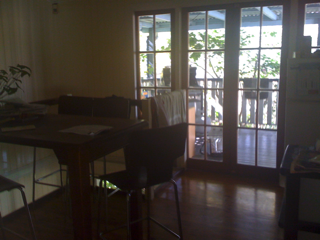 But I tell you: It was worth it. The best roommates, who like to be persuaded to have a beer at the end of the working day: two Frenchmen with the same name Sylva, who can always be found in the hammock with well-known Mano Negra terrace music, a nice Irishman who equips the business processes with automation technology in the Bottle Fabrique and a frequent Australian traveler are always in a good mood.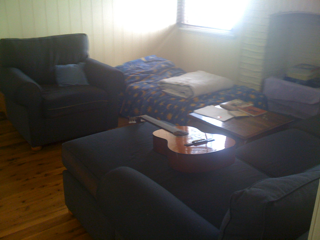 A few pictures of my cozy share house - by the way without TV - how relaxing, but with all other comforts such as a hammock, warm water and hot roommates as well as neighbors - I invited a Musicians&Arts student from the QUT in our neighborhood the day before yesterday for a beer, and then spend a cozy evening in front of the fireplace - which of course is not heated when the temperatures are hot - and really exciting guitar riffs. Because it's summer here in Brisbane and we're now at almost sweaty bike rides of 25 degrees in the morning.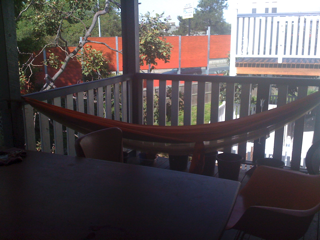 Hopefully we'll hear each other again soon. In the near future I will tell you about an old Australian custom called the Oktoberfest, which is celebrated every year weeks before October and will be visited by us tomorrow. So cheers, all the best from afar.